Participation in Superbrands is by invitation only, and offered to the most outstanding brands in their field. Attaining Superbrands status strengthens a brands position, adds prestige and reassures consumers and suppliers that they are buying the best brand in its category.
WHAT IS A SUPERBRAND?
"A Superbrand offers consumers significant emotional and/or physical advantages over it's competitors which (consciously or sub-consciously) consumers want, recognise, and are willing to pay a premium for."
Superbrands TV is an online service offered exclusively to clients of Superbrands. Through our production team in New York, brands which have attained the prestigious 'Superbrands Status' can now bring their presentations in the Superbrands books to life though video animation.
Superbrands TV has worked with more than 240 of the world's strongest and most valuable brands and has achieved over 10 million YouTube video views.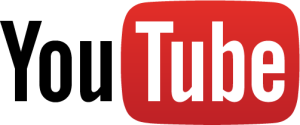 Superbrands News has links to numerous articles published internationally and which have been written by various authors and commentators. We hope you find them interesting.
Watch and listen to conversations with the Chief Executive Officers of many of the world's most successful brands here.
BrandSearch will search the Superbrands global database for brand Case Studies that have featured in the Superbrands programmes worldwide. These can be read online and downloaded as PDF files.
Qualified and participating brands will receive the "Superbrands Award Seal" which can be used to symbolize their "Superbrands Status" on their advertising and marketing materials, billboards, website, packaging, etc.
Research by Nielsen, as well as many other international research companies, have found that consumers are more likely, or much more likely, to purchase products or services displaying the "Superbrands Award Seal".
Superbrands publications can be read online in an eBook. Simply click on the eBook logo to read the stories of many of the world's strongest brands.
Superbrands operates in more than 85 countries